Scholarship
Posted by heo
Let's be honest, 2020 has not panned out the way we had expected. Like universities the world over, Griffith has been required to ramp up online teaching and ensure a seamless transition of our student support services. Griffith University's commitment to engaging students as partners in their education, and our 20+ years' experience of teaching online, has shone through during these extraordinary circumstances.
.Council of International Schools (CIS) application approval

In January 2020, our Council of International Schools (CIS) university membership application was approved. We are eager to strike new partnerships with this fantastic network of international schools and educators, many of whom we already know well.

Austrade and FutureLearn.com partnership
i
Showcasing Australian higher education, Austrade has partnered with FutureLearn.com to offer free, taster courses to a worldwide audience. I would like to highlight the Supporting Adolescent Learners: Social and Emotional Wellbeing course which may be of interest to you. The course is led by Professor Donna Pendergast, Dean and Head of the School of Education and Professional Studies at Griffith University. Sign up now! It's free to join until 30 June 2020.
Griffith STEM Mania program
i
Griffith will soon launch an international version of the popular STEM Mania program. This fun, online Science, Technology, Engineering and Maths (STEM) program provides students with a challenge they must complete, and then upload their results to share with each other. Competitors will vote to award Challenge Superstars and earn digital badges. Please keep an eye out for a separate email invitation to register your School's interest to join.
Important Announcements
We recognise the challenges students are facing at this time with their university applications (including changes to secondary school testing and access to English language test centres) and we are here to support them. Our Flexible study options page provides answers to student questions as they look to commence their study journey with us.
In recognition of the financial hardship COVID-19 has created for many students and their families, Griffith University is providing international students studying full time in undergraduate, postgraduate coursework, and Study Abroad programs in Trimester 2 and Trimester 3, 2020 with a 20% scholarship toward their tuition fees for these trimesters. Commencing students can find out more about the Griffith 2020 International Starter Scholarship here.
Posted by heo
https://learn.lesroches.edu/next-disruptor-undergraduate.html
Please note that the deadline for submitting your video is 30th May 2020.
Les Roches #NextDisruptor competition. The competition is now well underway and is a unique and perfect opportunity for you to promote it with your students & interested subject teachers.
We're on the hunt to find the Next Disruptor in the Business / Experience Industry for the chance to win a full 100% scholarship for the BBA programme at Les Roches Switzerland, starting in September 2021.
Finalists and a counsellor/ teacher from their school will fly out on an all-expenses paid trip to Les Roches, Switzerland pitching to industry professionals.  
There will also be runner-up prizes ranging from 20%-50% scholarships.
You can find all the details at the following link & also on the digital flyer (attached).
https://learn.lesroches.edu/next-disruptor-undergraduate.html.
Students & subject teachers within the curriculum areas of Commerce, Business Studies, Economics, Design & Technology or Hospitality related subjects will, no doubt, find this a highly valuable and engaging opportunity for students at this time of home-based-learning.
Posted by heo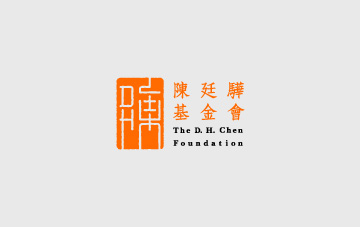 Date: 22nd February 2019
Time: 18:30 – 19:45
Venue: Newman Catholic College, 2 Cliff Road, Yaumatei
The University of Oxford is committed to attract and admit students from all backgrounds, with outstanding academic potential and the ability to benefit from an Oxford education. As you may be aware, your school has track record of student/s being admitted to Oxford over the past five years. I hope interested students at Discovery College will take the opportunity to get to know Oxford and scholarship opportunities. Please feel free to share the details of this event directly to students, parents, and teachers
The D. H. Chen Foundation Scholarship aims to nurture, empower and connect promising and insightful leaders who will take Hong Kong into an even brighter and more caring future. The Foundation awards a maximum of 22 Scholarships every year including 20 Scholarships to undergraduate students from four local partner universities including The Chinese University of Hong Kong (CUHK), The Hong Kong Polytechnic University (PolyU), The Hong Kong University of Science and Technology (HKUST) and The University of Hong Kong (HKU) in addition to two Scholarships to secondary graduates admitted to The University of Oxford in the UK. For details, please visit www.dhcfscholarship.com.
You are invited to apply for the prestigious D. H. Chen Foundation Scholarship (陳廷驊基金會獎學金), which recognises and supports outstanding local Year 1 undergraduate students with a passion for service.
The scheme generously offers:
renewable full support of tuition fee;
a one-off overseas exchange/study trip allowance up to HK$80,000; and
possible annual living allowance (based on financial need).
Multiple awards are available, on competitive basis with three other local universities