Unlock your potential at NYU
Posted by heo
---
Follow your passions or discover new ones
Undecided or already decided, with more than 230 areas of study there's always a way to pursue the things you love at NYU. Whether you're an artist, a coder, an entrepreneur, or a researcher discover the experience waiting for you at one of the best universities in the world.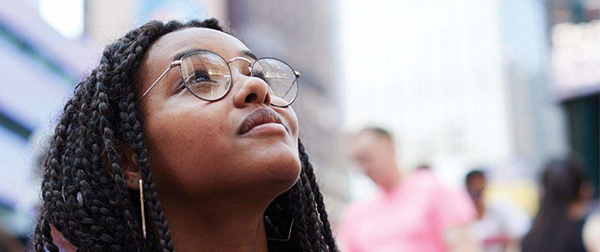 Is Undecided Really Okay?
If you're not sure what you're interested in studying, you still have interests and passions. Our Admissions Officer, Phoebe, explains how to navigate NYU when you're unsure what to study.
Read More: HERE
Making it Personal
Our admissions staff is traveling the country hoping to meet students like you, but striking up a conversation with an admissions officer can be a little awkward. We get it. Here are some tips for a great conversation with your admissions rep.
Read More: Here

In the Pursuit of Answers
When most people hear the word research the first thing they think of is science. At NYU, research goes beyond the lab and is in the DNA of everything we do. Students from across the university and disciplines come together to research all aspects of the world around us.
Read More: HERE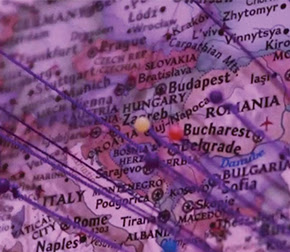 Finding your Place as an "International" Student
How do you figure out if a school is the right fit when you can't visit? Whether you're from Texas and hoping to go to NYU Abu Dhabi or from Sydney and dreaming about New York City. Our Admissions Officer, Eudora, shares tips on how to approach the college search process when going to campus isn't an option.
Read More: HERE
Start your Start-Up
Maybe you haven't found the right major but you know what interests you and where you want to be in life. NYU's Leslie eLab provides a creative space for student entrepreneurs to turn their latest inventions and ideas into successful business ventures.
Watch Video: HERE
What's Next?
Find the major or program that's right for you.

Don't miss the deadline! Learn how to apply.

Early Decision I: November 1

Early Decision II: January 1

Regular Decision: January 1

Not Actually an Undecided Student?

Update Your Information! Keeping your information up-to-date for NYU can ensure you get the most accurate and relevant information to help you during your college search process.
NYU Admissions 383 Lafayette Street, New York, NY 10003 | Phone: 212-998-4500 | Email: admissions@nyu.edu