Monthly Archives:
April 2018
Posted by heo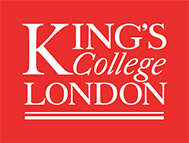 King's College London Pre-University Summer School in Hong Kong
King's College London will launch its first Pre-University Summer School in Hong Kong at Singapore International School (Hong Kong).
This year marks the 10th year of King's College London Summer School; one of the most successful and diverse summer schools in the UK. The King's Pre-University Summer School is the largest university taught programme for high school students in the UK and it is this success that has led to the partnership with SISHK.
KCL's Pre-U Summer School in Hong Kong runs from Monday 25th to Saturday 30th June and courses are available in: Biomedical Sciences; Engineering; Business Management; Human Rights Law; Chemistry; International Political Economy; Common Law and Political Economy Key Authors & Concepts.
There will be 15 hours of academic content in the chosen subject area, with Session One from 12:00 – 15:00, and Session Two from 17:00 – 19:00, and on Saturday from 09:00 – 15:00 with a lunch break included, so even if your school semester has not ended, you will have the opportunity to attend the programme.  All courses will be delivered by King's faculty who are flying to Hong Kong for the programme, all of whom have years of experience conducting King's summer school (experienced in teaching and engaging younger students in university–level content) and undergraduate/postgraduate programmes.  Students have to be at least 15 years old by 31 August 2018 to be eligible for the programme.
In addition to these courses, students (and parents) can enjoy additional university information sessions and presentations on these topics at no additional charge: Applying to UK universities; Applying for a law degree in the UK; Applying for a medical degree in the UK; UCAS application workshop.
The fee for each course is £650 UK Pounds (approximately 6900HKD) and students are welcome to take either Session One, or Session Two, or both sessions. For more information and to apply for the programme, please visit https://www.kcl.ac.uk/study/summer/summer-schools/pre-university/pre-university-summer-school-in-hong-kong.aspx.
In planning the programme, King's has taken into consideration Cambridge Summer School at CDNIS (21 – 28 July) so that students can have the opportunity to attend both summer schools (a truly fruitful summer break indeed)!